Restaurant with no staff was a union stunt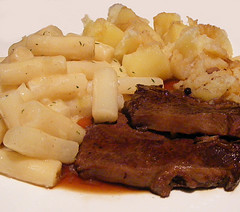 What a relief to find out that the news of Amsterdam to open entirely staffless restaurant was baloney and even better, a 'union pay campaign stunt'.
Trade union federation FNV said the aim of the stunt was to launch a petition calling for better working conditions in the food and hospitality industry."The industry's turnover has gone up for the eighth quarter in a row, but the personnel have not benefited," the union said.
(Link: www.dutchnews.nl, Photo by FotoosVanRobin, some rights reserved)
No Comments »
No comments yet.