The North turns into one big skating rink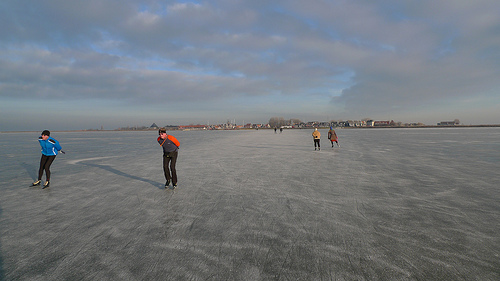 Today's weather called for black ice in the North of the country, as the Royal Netherlands Meteorological Institute (KNMI) issued a code red with many accidents happening on the roads, albeit nothing fatal so far.
To quote Dutch football legend Johan Cruijff, "every disadvantage has its advantage", as many people in places like Leeuwarden, Assen and Groningen were gripped by ice fever and took to skating on the streets (see video) because ice must be skated on when it's there, a sentiment echoed by former world champion Renate Groenewold who 'couldn't resist it'.
There was even a fake event on Facebook, joking that the Elfstedentocht was going to be a tour of the motorways.
I scored a pair of free Dutch speed skates recently that I have not tried yet. These puppies really want to go outside now.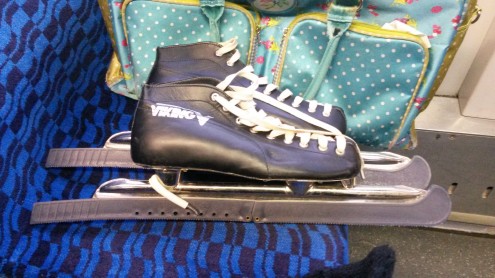 (Links: nos.nl, news.yahoo.com, Photo by Remko van Dokkum, some rights reserved)