How to miss out on millions in the lottery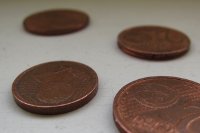 Lottery story No. 1: young man from Sittard, Limburg buys four tickets for the New Year's Eve lottery draw and figures he's won because the draw is done based on your exact postal code (numbers and letters).
However, he had a standing order with the bank for his tickets and it didn't go through because he didn't have enough money in his account. He wants to sue, but he'll probably lose.
The jackpot was 43.9 million euro, half of which was divided among 15 winners and the other half divided among other people in the same postal code, save the letters.
Then there's lottery story No. 2: a man from Amsterdam thought he had won 2.1 million euro, but his ex wife had something to say about it.
Married for 30 years, a couple separated, the man moved out of their home while going through the divorce, but sometime after he had moved out, the postal code of their home was the winning lottery number.
Although the couple was still married but separated and not living together, the man didn't jointly pay for the ticket, his wife argued. He took her to court and lost.
They had played the lottery together for 30 years, but once he moved, he stopped paying his share. She proved that they had actually been living separately for four years and that he had moved in with his new, younger girlfriend.
The judge took the woman's side purely because the man had not paid for the lottery ticket and that he had already moved out and moved on.
Moral of both stories: make sure you've actually paid for your lottery tickets.
(Links: www.waarmaarraar.nl, nos.nl)