Gender axed from online forms in Amsterdam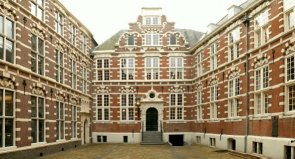 Filling in your gender on online forms for the city of Amsterdam has recently become a thing of the past, unless it is legally required. "All residents of Amsterdam should feel at home in the way in which the city communicates with them", and addressing people with 'Dear Sir or Madam' just doesn't work in today's world. Amsterdam also claims to be the first Dutch city to have ditched gender in its communication.
In Dutch, authorities often write letters with 'Dear Sir/Madam [last name]', which already says they don't care who or what you are, while some will argue that they are just trying to cover their bases. I often translate online forms into English, having to explain to Dutch clients that Mr and Mrs doesn't work: there's also Ms, Miss and if the world progresses the way it is, Mx could also be the next one at least in English. The concept of addressing women based on their marital status is archaic and obsolete.
As well, entering your gender only to get letters with 'Dear Sir/Madam [last name], means it was unnecessary in the first place. Any time I've received letters addressed to me as 'Sir' I've chucked them out and anyone online who dares send me business letters with 'Dear Sirs' gets ignored. If you call me up from a bank and ask to speak to the man of the house or my husband, I will find you and hunt you down.
(Link: www.binnenlandsbestuur.nl, Photo of the VOC HQ (East India Company) by Josh, distributed under the terms of the GNU Free Documentation License, Version 1.2)
No Comments »
No comments yet.