'Lab grown meat to hit shops in five years'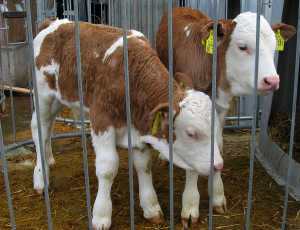 Newly founded Dutch company Mosa Meat wants to see lab grown meat in supermarkets in five years' time. One of the owners of the company, Dutch researcher Mark Post of Maastricht University, was behind the growing of pieces of muscle in a lab, claiming that synthetic meat could reduce the environmental footprint of meat by up to 60%. The original lab meat cost 290,000 euro to produce.
Together with Dutch food expert Peter Verstraate Mosa Meat plans to sell lab meat for 10 to 20 euro a kilo, a price that would go down if this ever become a reality and a consumer habit. A select group of people tasted the lab meat in London in 2013 and you can watch a short video on how that went. English chef Richard McGowan prepared burgers, and not Heston Blumenthal as initially suggested. The critics were positive about the taste of lab meat.
"I think most people just don't realise that the current meat production is at its maximum and is not going to supply sufficient meat for the growing demand in the next 40 years, so we need to come up with an alternative," Post explains.
There's already a cookbook for lab meat on standby.
(Link: www.bright.nl)