Swiss company gives 19th century Amsterdam colour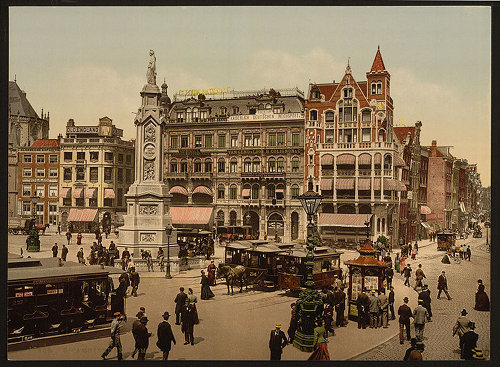 Thanks to the magic of photochromy, the art of reproducing colours by photography, the company Photoglob from Zurich, Switzerland lets us enjoy colour pictures of Amsterdam taken between 1890 and 1900, which were originally black and white.
Thanks to RTVNH having a slow news moment, you can enjoy more pictures of Amsterdam including the Amstel river, Central Station, the Rijksmuseum, and a few more by following the link below.
(Link: www.rtvnh.nl, Photo of Dam Square, Amsterdam by Unknown, some rights reserved)
No Comments »
No comments yet.