Fire truck again too big for station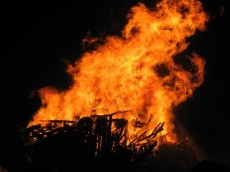 In Flevoland in 2013 a fire brigade bought 14 new trucks, five of which didn't fit in their fire stations.
It has happened again, this time in Almen, Gelderland, but with a tanker, which is five centimeters too high and one metre too long for the fire station, a 40-year-old station that is due to be either replaced or renovated. It's odd that fire brigades don't talk to each other about a problem I am sure has happened before more often than the press has reported.
I guess it's one way to get a new fire house or renovate the current one. Maybe that's the idea.
(Link: www.blikopnieuws.nl)