Dutchman petitions Unicode for rainbow emoji flag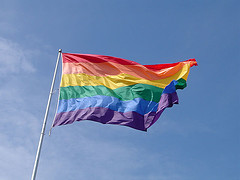 Amsterdam resident Maurice Beljaars had first petitioned Twitter and then Unicode for a rainbow emoji flag, which would add a nice touch to any LGBTI-related news, instead of just using an ordinary rainbow.
Beljaars explains that the rainbow flag has been the international symbol of the gay community since the late 1970s. Unicode has already felt it was important to add recent emojis such as the croissant, cowboy and selfie, so why not the rainbow flag? Google employees have also recently made requests for emojis that better represent women in actual jobs rather than in superficial beauty situations and not too long ago many emojis with people in them became available in different skin tones.
(Link: www.nu.nl, Photo of Gay flag by sigmaration, some rights reserved)
No Comments »
No comments yet.