One step closer to slave-free chocolate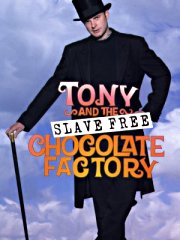 We wrote to you ages ago about famous Dutch chocolate brand Tony's Chocolonely trying very hard to produce 100% slave-free chocolate, and now they are one step closer thanks to a collaboration with French-Belgian chocolate company Callebaut.
Callebaut will install a cacao butter tank with fully traceable cacao beans just for Tony's Chocolonely, which they say is a milestone in chocolate production. This improvement means that as of November 2016 the chocolate bars of this Amsterdam-based company will only be made from traceable cacao beans.
Read more about it because it is a very cool story and check out the video. And if anyone has any limited edition with the pop sugar in it that they don't want for some reason, hit me up.
(Link: nieuws.nl)
No Comments »
No comments yet.