Small Dutch town revives Medieval beer tradition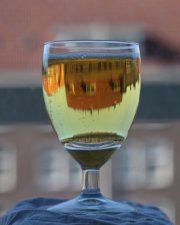 The Bible belt island town of Goeree-Overflakkee, South Holland, has started brewing the first local beer since the Middle Ages. The beer is called Solaes, and it is brewed by Jan-Willem Kramer, inspired by local Medieval artists of those times.
Following what seems to be the religious tradition of goodwill, Kramer was also inspired by a visit to an Amsterdam brewery that notoriously employs people who normally cannot easily find a job – I'm guessing it was De Prael – and decided to do the same thing.
The city sorted out a space to set up the brewery and Kramer learned how to make beer – so far so good. Local entrepreneur of a goodwill shop Cees de Knegt joined Kramer and now they organise beer tastings, but only for a few hours on Wednesdays and Saturdays.
The pair have no plans more than to sell beer to locals and to "stray beer collectors". If anyone has had some, let us know.
(Link: www.ad.nl)
No Comments »
No comments yet.