A regional Dutch accent means a smaller paycheck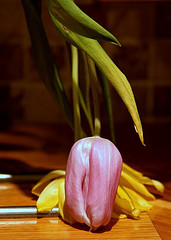 Women make less than men – check, white people make more than others – check, and in the same vein, Dutch people who speak with a regional accent get paid less, according to economy professor Jan van Ours of Tilburg University. Van Ours noticed that age, level of education or coming from a village or a city didn't make a difference, but accents did.
Van Ours, who grew up with the dialect of Goeree-Overflakkee, South Holland, says nobody had ever done research into the economic impact of speaking with a regional accent before. While 40% of the Dutch have grown up with an accent, it is possible and plausible that people are discriminated against because of the way they speak. He also says that someone with a heavy Limburg accent working at a call centre could be more difficult to understand than someone who speaks standard Dutch ('Algemeen Beschaafd Nederlands'). I admit I called Dutch Rail once and hung up on someone who had an accent I couldn't place that was so thick, I had no clue what they were saying. And sometimes when co-blogger Branko is tired and speaks to me with his Limburg accent, I have no clue, either.
There's enough prejudice going around that if someone speaks with a heavy regional accent they are perceived as being dumber – I get this as a foreigner and it's normal. Confirming this prejudice, foreigners and migrants also take lessons to get rid of their accent and sound more like standard Dutch speakers, including born and bred Amsterdam residents who speak with the city's dialectal accent. Some people from areas like Het Gooi, North Holland have a specific accent, but because it's a rich part of the country people don't point out their accent as quickly as they do others.
24oranges HQ is run by two people with regional accents, but I don't see us doing anything about it anytime soon.
(Link: www.ad.nl, Photo of wilted tulip by Graham Keen, some rights reserved)
No Comments »
No comments yet.