Dutch students make dart containing Go Pro camera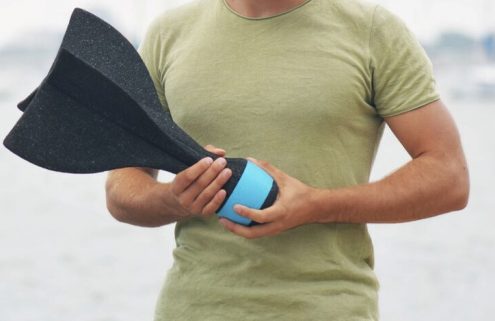 Three students from the University of Twente, Nick Schijvens, Pablo Trautwein and Mark de Boer, have developed a big plastic dart with a Go Pro camera inside it, called 'Throw your Go Pro', made by their startup, AER. The idea was to get the most out of a GoPro camera and bring it onto the market, with some help from crowdfunding platform Kickstarter. The money seemed to be pouring in, with close to 59,000 euro as I write this – their goal is 70,000 euro in another 27 days, which sounds like it will hit the mark.
The gadget has a GoPro mounted into a flying dart which you can throw into the air to create cool aerial footage. Have a look yourself at what AER have shot on their instragram.
(Link: kennispark, Photo: AER)
No Comments »
No comments yet.