Trix the T.rex on glow in the dark coins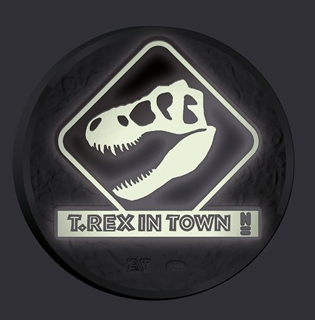 The Royal Dutch Mint has produced silver proof coins featuring Trix the Tyrannosaurus rex skeleton, currently exhibited at the Naturalis museum in Leiden, South Holland. And they're not just any old dino coins either, there's one that glows in the dark, something the mint has done for the very first time. The coins are limited editions, with only 750 minted, a set of which costs 59,95.
How did the Naturalis score a T.rex in first place?
Back in 2012 researchers went hunting for a T.rex in the US, and found one in the state of Montana. The skeleton was carefully cleaned and prepared, and arrived in August 2016 in Leiden, escorted by the police and experts. The Queen of the dinosaurs, Trix is 12 metres long and her bones, muscles, claws and teeth weigh 6,000 kilos. You can visit Trix until 5 June 2017 after which the museum will be closed for renovations until 2018.
This T.rex skeleton is one of the three most complete ones in the world and obviously a great addition to the museum.
(Links: www.knm.nl (also photo), t-rex.naturalis.nl)
No Comments »
No comments yet.