Spring is here, tulips from Amsterdam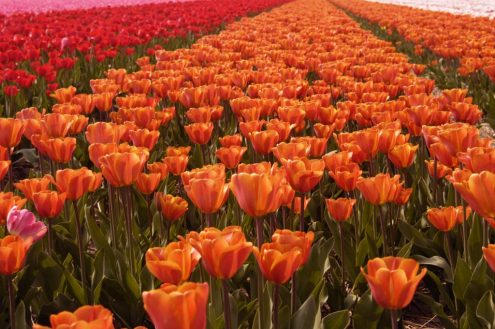 It's spring in the polder and sometimes it's good to stop and admire the tulips. Well, mostly daffodils at the moment on the side of the road, but you get the idea.
You may know the song 'Tulips from Amsterdam' made popular by Max Bygraves in the UK in 1958, but maybe you didn't know it was a translation of a German song. According to Wikipedia, the song was first written in 1953 as 'Tulpen aus Amsterdam' by German singer, songwriter and entertainer Klaus-Günter Neumann, after he had performed at the Tuschinski theatre in Amsterdam and visited the tulip fields at Keukenhof.
Here's Max's version and of course a Dutch version by Herman Emmink.
And here's a classic performance in the 1928 Olympic Stadium in Amsterdam not far from 24oranges HQ by Dutch pop singer Wilma Landkroon when she was a little girl.
No Comments »
No comments yet.