Giving birth in another city or province? Hell no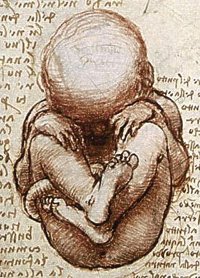 What could be better than giving birth to a healthy baby? Having it born in the same city or province where you live.
While the city of Amstelveen next to Amsterdam has been busy delivering 'Amsterdam' babies due to maternity wards shutting down in Amsterdam, women from the province of Noord-Brabant bordering on the province of Limburg don't want to give birth down the street outside their province, if we believe half of what can be read on De Limburger. (I spent 30 minutes logging in and getting red error messages trying to read the rest and I have given up).
According to a midwife from Noord-Brabant, about 10 times a year women refuse to give birth at the nearby hospital in Weert, Limburg simply because of the locality. The arguments are 'we have nothing to do with that part of the country, we don't know the city our child would be born in and we don't want that city in our child's passport'.
Since quite some women in the Netherlands give birth at home, worrying about have children born elsewhere was not much of an issue until more women started giving birth in hospitals, some of which are not in their locality. Internet searches tell me that women don't mind giving birth elsewhere in principle, but when they find out they cannot claim their locality as the place of birth of their children, they change their plans. Hospitals around the country have even tried to see if they can't have some sort of exclave set up so that the women get what they want in the child's passport, but that has never been allowed. Three days after birth, a child has to be registered in the locality where it was born, end of.
This article from Noord-Brabant even claims that residents of Valkenswaard "will die out" because they are being born in Veldhoven instead of Valkenswaard, which, if you think about it, could mean in the future almost an entire city full of people not born there just because the hospital is down the street. I say almost because of home births, but then people also move later in life.
My two siblings were born at a hospital in a city that they never lived in, while I was born at the same hospital many moons earlier, but actually lived in the city in question, albeit later in life. The hospital was rezoned roughly a decade ago and now all three of us have never lived in the city where the hospital is today.
1 Comment »
I married a Dutch woman, and we live in the US at this time. My father grew up in a little town called Argos, about 10 miles from the nearest hospital in Plymouth, where we eventually settled. But all three of us kids were born in Plymouth, while living in Argos. I never thought of it being a problem. Now, if it were Argos, Indiana, and Plymouth was in Michigan, it may be a little different. Still seems weird, though, to my US centric brain.

Comment by PapaVanTwee — April 12, 2017 @ 5:26 pm