3D-printed clay vases inspired by fashion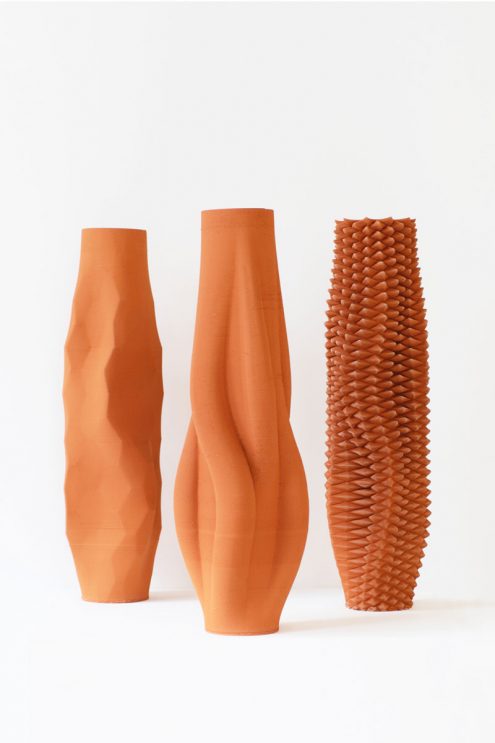 A graduate of the Design Academy Eindhoven in 2015, Dutch designer Olivier van Herpt is producing 3D-printed clay vases for fashion brand COS.
Seen from a distance, the surface of the clay appears smooth, but a closer look reveals tiny ridges created by the 3D-printing process.
Van Herpt has been exploring functional 3D-printed ceramics since 2012, and started developing his own 3D printers in 2014 after becoming frustrated with the limitations of existing desktop printers. After two years of experimenting and researching, he created an extruder that could process hard clay.
The vases will be shown in COS's store in London this May with images of van Herpt's process. COS also plans to give away the vases by way of a social media competition, inviting followers on instagram to share images of their favourite ceramics.
(Link: dezeen.com, Photo: Other 3D vases by Olivier van Herpt)