Writing a book at Amsterdam Central Station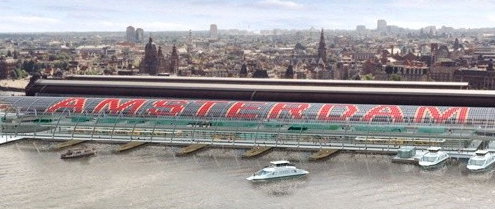 From August 14 to 31, writer Luuk Imhann will make Amsterdam Centraal Station his new workplace, from 11:00 to 20:00 seven days a week. In an empty shop space, he'll be writing his new book, 'Loutering' ('Purification') in front of everyone, and people are invited to drop by and have a chat with him about how it's going and what he's writing.
The second part of a trilogy and set to be published next year, the book takes place in Amsterdam and is a retelling of the myth of Odysseus (aka Ulysses) in one day in Amsterdam.
(Link: nieuws.nl, Illustration: Benthem Crouwel Archtitects)
No Comments »
No comments yet.