Helmond Castle toasts a century of weddings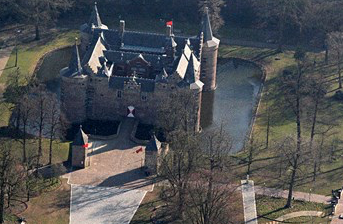 Next year, the Museum Helmond in Helmond, Noord-Brabant will be featuring an exhibition entitled '100 Jaar Trouwen' ('100 Years of Weddings'), and is asking anyone who got married at Helmond Castle, where the museum is located, to send in some wedding pictures.
Anyone who sends in pictures might be featured in their exhibition. As well as pictures, the museum will also exhibit old wedding dresses to give visitors an idea of the bridal fashion worn from the 1920s until the present day. Send in your pics at info@museumhelmond.nl.
Helmond Castle is the biggest moated castle in the Netherlands. Besides the castle, the world-famous textile company Vlisco that sells wax print textiles in African countries is also located in Helmond.
(Link: ed.nl, Photo: museumhelmond.nl)