Radio pranks singer with streaker, artists outraged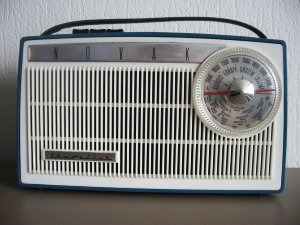 On November 17 during a live radio show where young singer Maan de Steenwinkel was performing, the show's male DJs thought it would be amusing to have a male streaker run through the studio. What happened is that 20-year-old The Voice of Holland winner Maan was on the radio singing live, panicked, and burst out in tears for all to see and hear.
Although the incident happened a few weeks ago, it was published extensively on social media yesterday. And even in November, Dutch singer Tim Knol had already tweeted his outrage right after the incident, saying "Shit radio. UNBELIEVABLE BUNGLERS. That's not how you treat artists. Nobody should go to that shit station anymore to promote their music. Sod off." Dutch columnist Sheila Sitalsing answered more eloquently, but in the same vein: "And to sell her music, she's dependent on this type of station with creepy men who think that creepy men's fantasies are amusing. Urg". A Dutch business radio station manager said that if the DJs worked at his station, he would have fired them.
But yeah, that's all nice to hear after the fact, but someone somewhere thought it was hilarious to trash an artist's performance for the sake of a laugh. The Dutch radio station in question is indeed an outdated white Dutch male frat boy outfit who also thought it was fine to promote the Olympics this way a few years back.
1 Comment »
I recently discovered the music of Maan. She's pretty good. I always find it funny that there are so many good Dutch artists that don't make it here in America.

That said, this incident is horrible for her. With what is happening, sexual harassers getting outed everywhere, I hope stuff like this begins to be heard about less and less. It's no solace for those that are still getting harassed today, but the times are a changing.

Comment by William — December 4, 2017 @ 1:10 pm