Dutch baby born on same day as both parents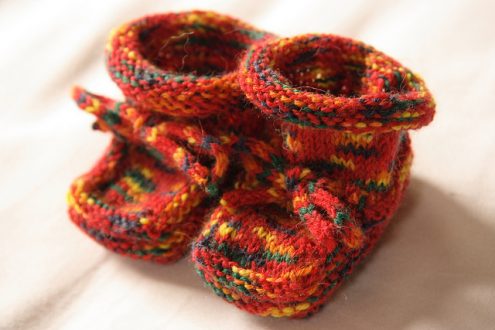 Last year in January, we thought the Dutch sisters who gave birth on the same day on two separate occasions was quite a story. Today, we bring you the story of a Dutch couple who both share 7 January as a birthday and both had very unexpected birthdays indeed.
The woman of the couple was pregnant and due in February, but you guessed it, their baby girl came early and was born on 7 January as well. This means that next year, the entire family will celebrate their birthday on the same day. It also means, as the dad pointed out jokingly, that they didn't really get to do anything special this year for their birthdays.
(Link: omroepbrabant.nl, Photo of baby booties by Winam, some rights reserved)