Sexist carnival theme gets students' funding cut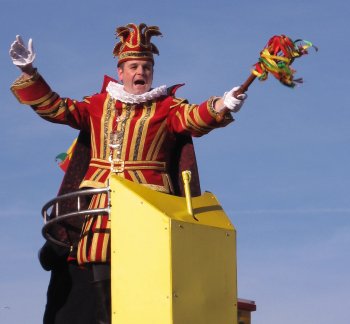 The Chairman of the Board of Directors of the Eindhoven University of Technology, Jan Mengelers, 'blew up' at a student association for using a sexist and 'rapey' carnival themed party on campus entitled #nietoo intended as a play on words and a rhyme of #meetoo.
Translated into English, the theme is 'What women want doesn't count' ('De wil van de vrouw doet er #nietoo'), with a wonderful image of a young woman with tape over her mouth and #nietoo stamped on it. These are future engineers in the making; their parents must be proud.
Mengelers gave the representatives of this student association, which I have a feeling has little or no women in it, a stern talking to on the same day he found out and in true straight up Brabo style told them this conversation wasn't going to be a long one and told them their annual funding has been cut off.
The student association plans to publicly apologise, cancel the party and investigate internally. In one month, these morons will have to talk to Mengelers again and see if they're still the cavemen they've shown us they can be.
update: The poster in question (see link), which was a bit tough to read, also reads 'for 18 years and up and 5 years and under' which shocked a lot of people more than the sexist remarks.
(Link: omroepbrabant.nl)
No Comments »
No comments yet.