Multi-purpose robot boats to float on canals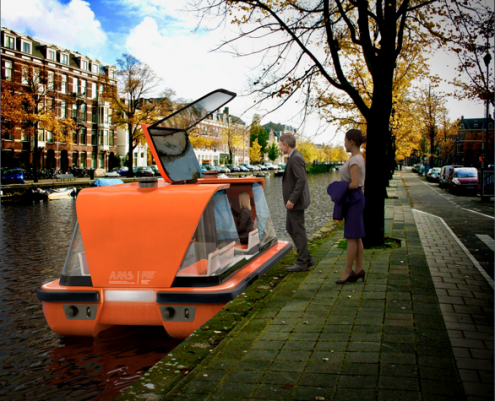 Amsterdam will get the world's first fleet of autonomous boats, ushering in a new chapter in the international push for autonomous vehicles thanks to ROBOAT, the world's first large-scale research that explores and tests the possibilities of autonomous systems on water. A collaboration between America's Massachusetts Institute of Technology (MIT) and the Amsterdam Institute for Advanced Metropolitan Solutions (AMS), the ROBOAT project will have a round of testing in Amsterdam's canals in September 2018.
"This project imagines a fleet of autonomous boats for transporting goods and people that can also work together to produce temporary floating infrastructure, such as pontoons or stages that can be assembled or disassembled in a matter of hours," explains Carlo Ratti, Professor of the Practice of Urban Technologies in the MIT Department of Urban Studies and Planning.
ROBOAT will also deploy environmental sensing to monitor water quality and offer data for assessing and predicting issues on public health, pollution, and the environment.
Here's a smaller version zipping around Amsterdam's canals:
(Links: designboom.com, ams-institute.org)