Van Gogh on sale for 3.5 million euro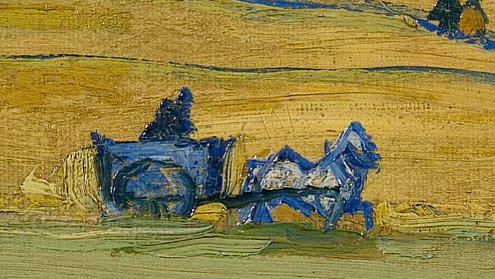 A still life by Vincent van Gogh will be for sale at The European Fine Art Fair (TEFAF) in Maastricht, a painting made in 1885 when Van Gogh lived in Nuenen, Noord-Brabant, which features bottles and cowrie shells. Since 1968, the painting has been owned by a private individual.
This will also be the second time that a Van Gogh painting is up for sale at TEFAF. The first time it was a townscape that changed hands for 1.4 million euro.
(Link: omroepbrabant.nl, Image: extreme close-up of The Harvest via Van Gogh Museum)
No Comments »
No comments yet.