Sepultura's bassist opens rock bar in Amsterdam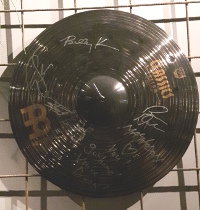 Bassist Paulo Xisto Pinto Jr of world famous Brazilian metal band Sepultura has opened a bar in Amsterdam called BR020 (BR for Brazil and 020 for Amsterdam's landline city code).
According to his bar staff, Paulo had always wanted to own a bar in Amsterdam even though he doesn't live there. The bar staff play vinyl records, so you can ask to hear something and even pick from the wall (see photo below). My party went for some Motörhead, AC/DC and Pink Floyd.
Sepultura is finishing off a tour next week and the entire band is scheduled to attend the private opening of the bar although BR020 has been open for business since January. They serve one type of beer as their regular beer, a lesser known choice in Amsterdam purely because another beer from the same distributor is the beer the band has on their rider: Czech beer Pilsner Urquell.
BR020 also has a small stage that I'm sure will be put to good use soon enough. They also have a very nice collection of signed cymbals on the wall (see photo).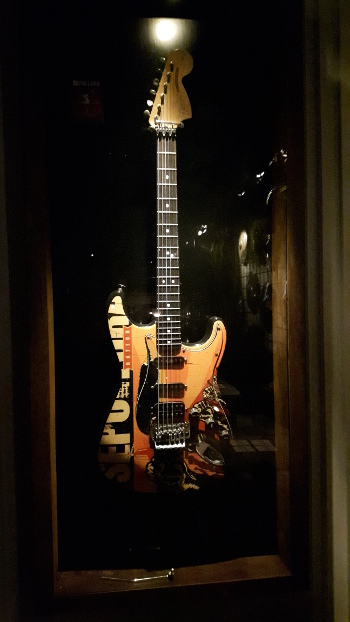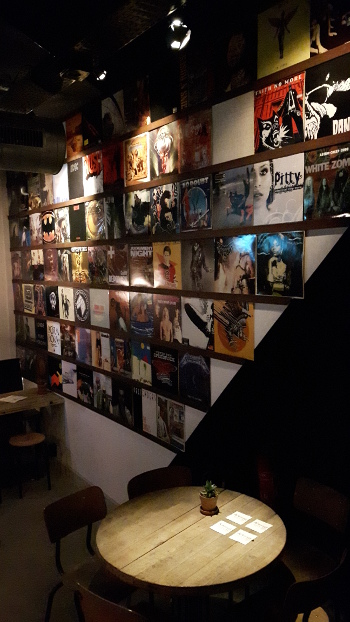 See also:
3 Comments »
No address?

No phone number?

No hours of operation?

Comment by rl reeves jr — March 14, 2018 @ 3:10 pm

Click on the link in the article and all shall be revealed

Comment by Orangemaster — March 14, 2018 @ 3:12 pm

FB BR020

Comment by ShamZ — March 14, 2018 @ 9:04 pm