British blue passport to be made by Franco-Dutch company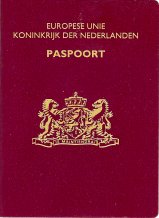 Franco-Dutch firm Gemalto has won the tender to produce Britain's post-Brexit blue passports, which has upset Brexiteers. Swapping the EU's burgundy passport (shown here) for the old blue version is seen by them as a symbol of Britain's regained independence.
The tender to produce the passport was put out across the EU under single market rules, and Gemalto undercut rival bids by around £50 million (€57 million). Former British cabinet minister Priti Patel said "Putting the job in the hands of the French is simply astonishing. It is a national humiliation." And she's also quite wrong to say 'French' as Gemalto is Franco-Dutch and headquartered in Amsterdam.
Apparently the Dutch part is not as humiliating to Brexiteers.
(Link: msn.com)