Den Helder gets platform over the sea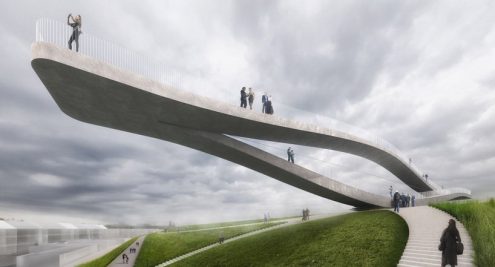 Rotterdam-based architecture firm MVRDV won an international competition with their design of a Möbius strip like viewing platform called SeaSaw for the city of Den Helder, North Holland, the northernmost point of the mainland, across from the island of Texel.
Set to be completed in 2019, the platform will offer an all-around view meant to underline the city's connection to the sea. And although Den Helder is a charming place where you can enjoy the sea, the country's main naval base, the end of the railway line and generally nice folks, it also has some ugly old buildings that were in the running for the best ugly place in North Holland.
(Link and image: designboom.com)
No Comments »
No comments yet.