All Chinese Indonesian restaurants in one book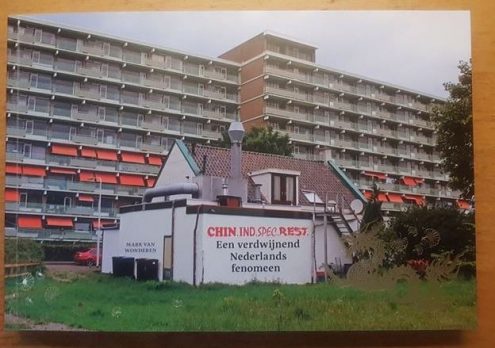 Last summer, friend of 24 oranges HQ, journalist turned photographer Mark van Wonderen (pictured below) decided to write a book about Chinese Indonesian restaurants in the Netherlands, and visited all 1097 of them. The book is entitled 'Chin. Ind. Spec. Rest., a disappearing Dutch phenomenon'. Chinese Indonesian restaurants are big family restaurants the Dutch would go to on special occasions, as well as being classic take away places, complete with separate entrances and waiting rooms.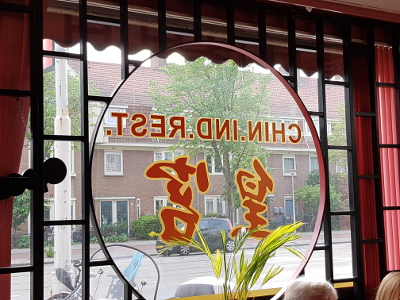 The ethnic Chinese born in the Dutch East Indies eventually came to the Netherlands as of the 1960s, and as a result opened a ton of restaurants, which are different than the usual Hunan and Szechuan Chinese fare you'll find in other Western countries. The book captures the fading kitsch factor of these culinary institutions. The book launch was held at Wong Koen in Amsterdam Oost.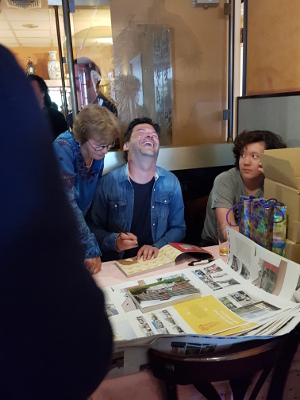 In front of Mark enjoying his book singing, there are a bunch of newspaper-like papers with prints of the inside of the book, which were used to wrap up the books people bought and had signed, the same type of paper used to wrap up Chinese Indonesian take away food.
More about how this book came to be: Dutchman pens book about Chinese Indonesian restaurants.
No Comments »
No comments yet.