Dutchman pens book about Chinese Indonesian restaurants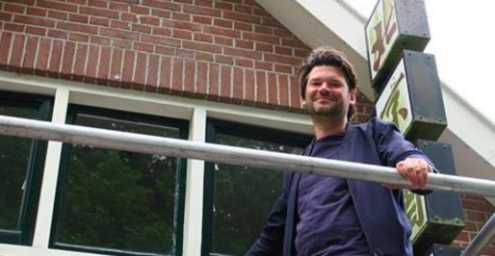 A friend of 24 oranges HQ, journalist and photographer Mark van Wonderen decided a while back to write a book about Chinese Indonesian restaurants in the Netherlands, and is currently busy visiting all 1097 of them. There used to be a whole lot more 'Chin. Ind.' restaurants, but they are slowly being turned into more modern types of restaurants, especially in the province of North Holland. The ethnic Chinese born in the Dutch East Indies eventually came to the Netherlands as of the 1960s, and as a result opened a ton of restaurants, which are different than the usual Hunan and Szechuan Chinese fare you'll find in other Western countries.
Van Wonderen is motivated by the fading kitsch factor of these family restaurants where the Dutch would either have a sit down meal with the family on a Saturday night for some special occasion or swing by on a Sunday night where you would order at a counter walled off from the main restaurant with its own waiting area and in a matter of minutes someone would slide a bag full of warm plastic containers through a food hatch for you to take home.
While visiting a bunch of restaurants in the province of Drenthe, Van Wonderen spotted the sign of a restaurant being closed to make way for an Italian restaurant. He decided he wanted to have the sign and bring it home, and the new owner said 'sure, but you have to take it down yourself', a process that apparently took two days. And yes he'll be putting the sign in his living room.
(Link and photo: rtvdrenthe.nl)