Van Gogh fetches upwards of 7 million euro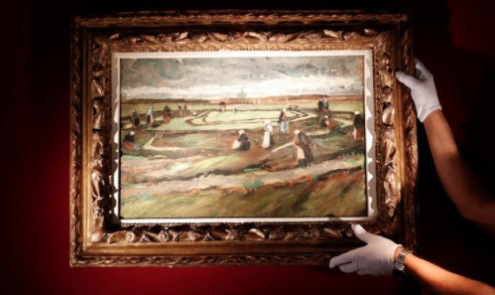 On June 4, an early painting of Vincent van Gogh entitled 'Women Mending Nets in the Dunes' from 1882 fetched 7.1 million euro at Paris' Artcurial auction house, an amount that was much more than expected. According to Reuters, it was expected to fetch between 3-5 million euro, an amount many felt was excessive.
The oil painting from Van Gogh's The Hague period has been hanging in the Van Gogh museum in Amsterdam for the past eight years. It was sold, as it was on loan from a private collector.
(Links: nu.nl, Photo: reuters.com)
No Comments »
No comments yet.