Inebriated moped riders break breathalyser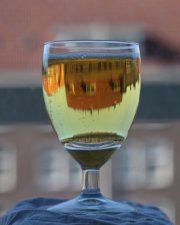 Two Dutch men on mopeds in Geldrop, Noord-Brabant were stopped by the police for drunken behaviour and had to blow into a breathalyser – so far so good, or bad.
However, they were so drunk that they broke the breathalyser. In fact, they were so drunk that dismounting their mopeds was a job in itself. The first one had four and a half times the legal allowed amount of alcohol in his system and was 'breathing alcohol'. It took 45 minutes for the breathalyser to come back to life and for the one drunken man to give it another blow.
And if being a danger to road users including himself wasn't bad enough, his driving licence was not valid and his ID card was expired. They will both be appearing in front of a judge soon enough.
(Link: waarmaarraar.nl)