Dutchman keeps breaking Rubik's Cube world record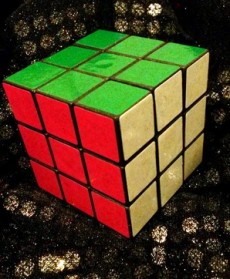 Mats Valk from Amstelveen (he probably lives and studies in Amsterdam), who broke the Rubik's cube record in 2016 with 4.74 seconds, has just broken it again at the 2018 World Championships in Madrid with an average in the final of 7.24 seconds. There are many different competitions, including one contestants seem to do with their feet.
When he was 11 years old, his [female] teacher gave him a Rubik's cube to solve and the rest is history. Valk's best tip is 'be patient'. Sometimes he trains a few hours a days, sometimes he doesn't train at all. However, he always trains
(Link: parool.nl)
No Comments »
No comments yet.