Dutchman breaks Rubik's Cube record again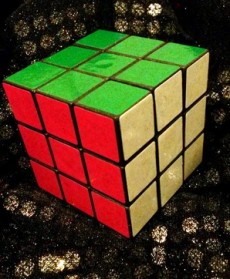 Mats Valk, a 20-year-old business analytics student from Amsterdam, recently broke the world record for solving a 3x3x3 Rubik's Cube at a tournament in Indonesia with a time of 4,74 seconds. Three years ago he had also broken the world record with a time of 5,55 seconds, then someone eventually beat him with a time of 4,90.
At home practicing for this tournament, Valk was able to score a time of 3,81, but it all depends on what the cube is like at the beginning, he explains. Valk has his own line of cubes, called 'Valk3'. In Indonesia he played on a special version of his Valk3 with magnets for more stability.
Check it out and don't blink, you'll miss it:
(Link: www.parool.nl)