De Kooning painting stolen by couple 30 years ago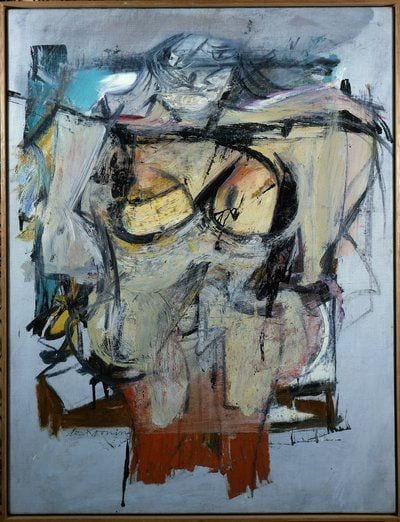 American couple Jerry and Rita Alter have been posthumously identified as having stolen the painting 'Woman-Ochre' by Dutch abstract impressionist Willem de Kooning.
For decades, the painting now worth 160 million US dollars was hanging on the bedroom wall of the couple's home in New Mexico. It was discovered last year by an antique dealer, as it was part of the belongings of the deceased couple. Jerry Alter died in 2012 at 81, while his wife Rita, who also died aged 81, did so in 2017.
The painting was stolen from the University of Arizona Museum of Art in Tucson more than 30 years ago, and the couple was definitely in town when that happened. The Arizona Republic newspaper reported that a family photo had surfaced, showing that the day before the painting vanished, the couple was in Tucson, Arizona.
The theft was simple: the couple showed up early at the museum, early enough to be let in, but not too early to be told to wait. Rita distracted the guard while Jerry went in, cut out the painting, rolled it up, and put it under his coat. They then had a quick 15-minute visit and left with the painting.
According to The Washington Post, the works of De Kooning remain among the most marketable in the world. We told you in July about some works by De Kooning found in a storage locker worth quite a bit.
(Links: waarmaarraar.nl, washingtonpost.com)
No Comments »
No comments yet.