An instagram of naked people drawn on mattresses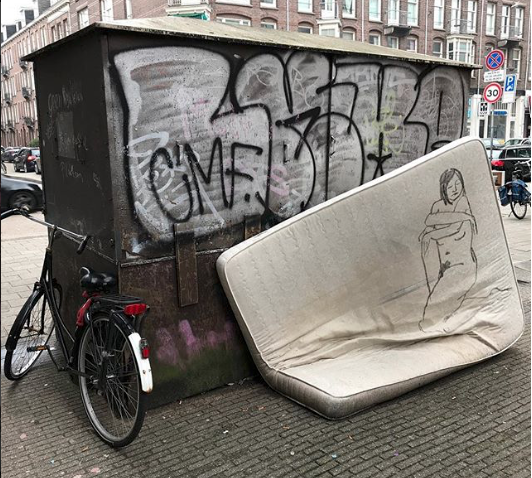 Here's a fun Dutch-based instagram account for you: the Mistress of mattresses: French woman Nastassja Guay Bonnabel draws naked women and men, both alone or together in all kinds of different configurations and poses on discarded mattresses in Amsterdam and clearly also abroad.
For over a year now, she's been roaming the streets of the Dutch capital, looking for all kinds of mattresses to doodle on. Your old mattress could be next.
(Link: vice.com, Photo Mistress of mattresses)