Dutch language Bachelor's now history at VU Amsterdam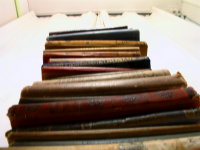 The decline of Dutch studies was already in the cards in 2018, but now the first nail in the coffin has been hammered by the VU Amsterdam by shutting down the Dutch language Bachelor program.
The reason is simple: next to nobody wants to study Dutch at this major Amsterdam university. The program has five students interested this year, while the Literature and Society Bachelor's degree has never attracted more than 10 students since 2013.
A spokesperson for the university claims it's 'irresponsible' to continue to offer the Bachelor's degree. However, there are still enough students for the Master's program, but one wonders how long that will last.
(Link: nu.nl)
No Comments »
No comments yet.