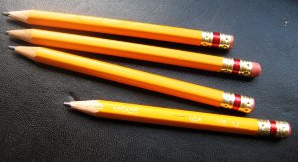 For the past couple of years 22-year-old university student at the Eindhoven University of Technology keeps failing the same two exams over and over, stopping him from graduating. The exams are calculus and 'some kind of algebra', whatever that means. Both exams are from his first year, and he's now in his fourth year.
He's not too worried, but his friends think it's amusing. On Heeft Daan calculus al gehaald ('Has Daan finally passed calculus?') you can check his progress. His friends helped build the site.
In the Netherlands grades go from 0 to 10, and on Daan's last attempt at passing the calculus test, he got a two. "I felt like shit," he said. In a way, I want to Daan to pass because he's very much the underdog, and in another, I'm glad he's not studying to be a doctor or a dentist.
There's another Dutch concept that's good to know, it's called the 'zesjescultuur' ('sixes culture', as in 6 out of 10, a passing grade) and for many people that's enough.
Daan's the poster boy for it now.
(Link: www.nhnieuws.nl)