More rights for LGBT+ means more money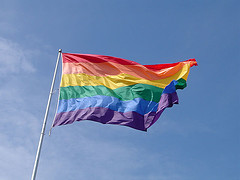 According to a new study published by researchers at the University of Massachusetts Amherst, Rutgers University in New Jersey and Leiden Law School, nations who give more rights to the LGBT+ community have a much higher per capita Gross domestic product (GDP) than those who foster social exclusion. Published online in the World Development journal, the study is entitled "The Relationship between LGBT Inclusion and Economic Development: Macro-Level Evidence."
Researchers used legal and economic data from 132 countries in the periods 1966-2011, including the eight-point Global Index on Legal Recognition of Homosexual Orientation (GILRHO), which helps assess how limiting LGBT rights harms the economy. Created by Dutch law professor Kees Waaldijk, the study used the GILRHO for the first time, which includes categories such as lost labour time, lost productivity, underinvestment in human capital, and the inefficient allocation of human resources, and how they relate to the macroeconomy.
Adding just one additional point on the GILRHO scale is associated with an increase in real GDP per capita of just over USD $2000, and that estimates of the cost of exclusion suggest that 6-22 percent of this amount "could plausibly reflect the GDP costs of excluding LGBT individuals from a full range of legal rights."
"Many people, including policymakers, may turn a blind eye to the moral argument against discrimination against LGBT individuals. But if the economy is brought up, they are more likely to use money rather than morals to justify reforming policies to protect LGBT rights," says co-author Yana van der Meulen Rodgers, Professor of Women's and Gender Studies at Rutgers University. "Policymakers want to see the numbers, so here are the numbers that show the economic effect. Here's evidence they can use to support change."
(Link: phys.org, Photo of Gay flag by sigmaration, some rights reserved)
No Comments »
No comments yet.