Dutch actor Rutger Hauer dies at age 75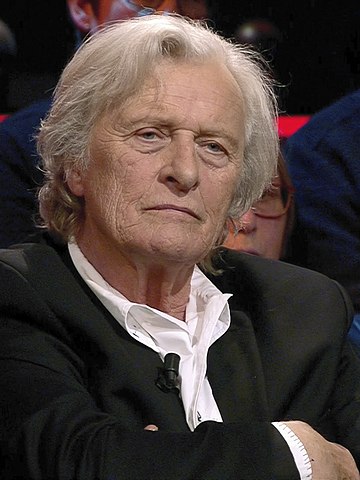 Although only announced on 24 July, Dutch film and television actor and Hollywood regular Rutger Hauer passed away on Friday, July 19th at the age of 75. He is probably best known for his role as renegade replicant Roy Batty in Ridley Scott's 1982 classic sci-fi film Blade Runner where he delivers the famous monologue that ends with "All those moments will be lost in time, like tears in rain. Time to die." Hauer added 'like tears in the rain' himself because he thought it was poetic. In the 1980s, he also played Captain Etienne Navarre in Ladyhawke by Richard Donner; and John Ryder in The Hitcher by Robert Harmon, as well as many other roles in an acting career that would have spanned 50 years this October.
Hauer was one of the best and most prolific Dutch actors who, together with fellow Dutchman director Paul Verhoeven, made it to Hollywood. After many historical roles in Dutch, German and English, his leading role in the 1973 Dutch film Turkish Delight directed by Verhoeven still remains the top grossing Dutch film of all time. Hauer's first appearance in a Hollywood film was alongside Sylvester Stallone in Nighthawks by Bruce Malmuth in 1981, and won a Golden Globe in 1988 for best supporting actor as Lieutenant Alexander Pechersky for Escape from Sobibor, the only Dutch actor ever to win a Golden Globe to this day. Verhoeven, who worked with Hauer on five occasions, told the Dutch press today that "he had lost his alter ego".
This post was read on the Midnight's Edge After Dark podcast on YouTube (1:20, see time stamp)


(Links: parool., indiewire, wikipedia.org, Photo of Rutger Hauer on Wikipedia as a screenshot of television show some rights reserved)
No Comments »
No comments yet.