André Rieu thinking about selling Stradivarius to save orchestra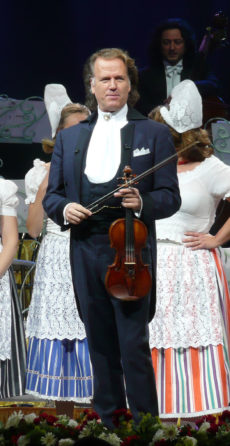 World-famous Dutch violinist and conductor André Rieu, who featured on Dutch stamps and in an Australian soap opera, is considering selling his Stradivarius violin to keep his orchestra afloat.
The 71-year-old conductor is having a hard time doing nothing. Like many of his peers, he really misses performing. Rieu says he is ready to do everything to avoid firing his staff. Before that happens, he'll sell his what should be a 1667 Stradivarius, which, for anybody who doesn't know, is worth a few million euro, if not more.
Hopefully Rieu will be able to perform in his home of Maastricht, Limburg in the summer of 2021, but nobody should be holding their breath at this point.
(Link: ad.nl, Photo of André Rieu by Charlie1965nrw Some rights reserved)