Zwolle liberator to get motorway named after him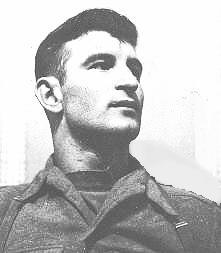 On this day in 1945, Léo Major, the French Canadian soldier who single-handedly freed freed Zwolle, Overijssel, will have a 3.5 kilometre large section of motorway 371 in Québec named after him, starting at the entrance of the Valcartier military base Northwest of Québec City, Québec, Canada.
Léo Major was given his first medal, the Distinguished Conduct Medal of the British Army, the only Canadian and one of only three soldiers in the British Commonwealth to ever receive the Distinguished Conduct Medal twice in separate wars. Major went on to pull some more great moves in the Korean War. His friend Wilfrid Arseneault was given a Bronze Lion posthumously in 1970 by Dutch Queen Juliana.
(Link: lapresse.ca, Photo: Wikipedia)