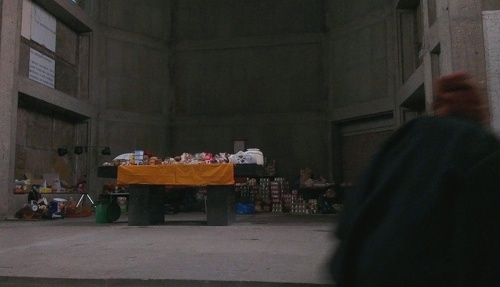 In Groningen, some 112 failed asylum seekers and asylum seekers waiting on answers who are homeless will soon be housed in an old hotel ship, explains John van Tilborg, Director of the Inlia Foundation in Groningen that works with asylum seekers. They all have a right to a place to stay during the night as well as a shower and a meal according to the Dutch government, but that same government isn't doing what's needed to ensure they have an actual place to say, Van Tilborg explains in a recent radio interview in Amsterdam on BNR.
"The State decides whether someone can stay here or not. If someone can stay, they get a resident's permit from the State and if they have to go, the State has to kick them out of the country or make sure they leave. If that doesn't happen, then the city is saddled with the problem, like it is now […]. The city has to pay for a problem created by the State and the city has no influence on the situation".
And the rest is all about cities not getting the money they need from the State to deal with these people who end up on the street. Elections are coming up in March and the outgoing Dutch government has stopped all funding to new housing projects for asylum seekers, leaving cities to figure it out for themselves.
(Links: bnr.nl, dvhn.nl, Photo of the Vluchtkerk church in Amsterdam that housed many asylum seekers)
Tags: asylum seekers, Groningen, ship