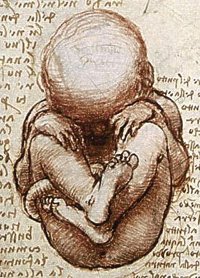 We had a modern era baby hatch open up in Dordrecht back in 2013 and after that a few more opened up around the country, but now it's the capital's turn to have one, set to open in 2017.
Earlier this year Zwolle got a baby hatch in the Isala hospital, the first time a Dutch hospital has opened such a service.
It's illegal to abandon a child as a foundling in the Netherlands, and can land someone four years of prison or a hefty fine of 20,000 euro. Making it punishable does mean babies are found in places like bins, the streets or a forest, some alive, but some dead as well. In 2014 a live baby was found in a container in Amsterdam whose parents were never traced, and a dead baby was found near Sloterplas in Nieuw-West in a sports bag not too long ago.
Child Protection Services in the past claimed that children have the right to know who their parents are. The government has no plans to close down, stop or pursue anyone who would abandon a baby in a baby hatch, so the government is still doing what it does best, which is nothing.