Baby hatches to open across the country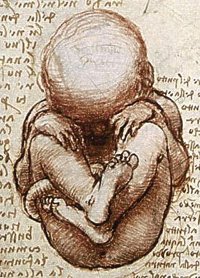 About a year ago Dordrecht opened the first modern day baby hatch for women in dire situations to be able to drop off their unwanted babies safely as foundlings. Online news source Dichtbij.nl says that Groningen and Papendrecht each have one as well. The provinces of Zeeland and Noord-Brabant will soon be opening baby hatches, and there are plans to open some in more prominent places such as Amsterdam, Utrecht, Rotterdam and Maastricht.
Currently Dutch law forbids abandoning babies for them to be adopted as foundlings and Child Protection Services agrees, claiming children have the right to know who their parents are. The government has no plans to close down, stop or pursue anyone who would abandon a baby in these places, so the government will remain inert on the issue for now.
Sadly, an alternative that occasionally makes the news is when a child has been left in the forest or in a rubbish bin.
(Link: www.bbc.co.uk, Illustration by Leonardo da Vinci)
No Comments »
No comments yet.