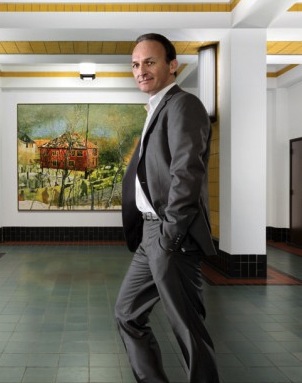 Bert Kreuk, an art collector and 'art flipper', someone who buys art and resells it sooner rather than later to turn a quick profit, has won a lawsuit to the tune of € 898,000 against Danish-Vietnamese artist Danh Vō.
A Rotterdam court ruled in favour of Kreuk who had entered into an agreement with Vō to be promised an installation that was to be "large and impressive" and "fill an entire room", but instead Vō presented him with an existing sculpture, 'Fiat Veritas', a cardboard box covered in gold leaf that was on loan to Kreuk's exhibition 'Transforming the Known' at The Hague's Gemeentemuseum. As Vō only loaned the existing artwork, which meant that it was not be sold as well as not being anything "large and impressive", Kreuk decide to sue.
The Rotterdam court upheld Kreuk's claim that Vō had agreed back in January 2013 to produce one or more new pieces for his exhibition and that had not been honoured. Kreuk had also taken out an injunction to prevent Fiat Veritas to be returned to Vō, but that was not upheld. The court has ordered Vō to produce the promised artwork and Kreuk will pay the € 350,000 agreed upon at the time, even though Vō's pieces today sell for much more than that.
While Kreuk claims that justice has been served, Vō is appealing the decision claiming that his "artistic integrity has been violated by the court" by asking him to produce a "large and impressive" work.
For anyone who wants to read the background of this entire imbroglio that started about a year ago, grab a beverage and dig in here.
(Links and photo: www.theartnewspaper.com, news.artnet.com)