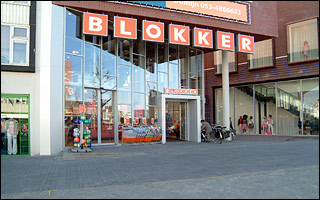 Belgian Norbert Verswijver went to the Dutch chain store Blokker in Merksem near Antwerpen with a bag full of discount vouchers. He was smart enough to notice that the vouchers did not have the usual "cannot be combined with other promotions" disclaimer. Basically, Blokker made a huge mistake.
"For example, I buy a television set with a 20% off voucher. For the remaining amount, I use another one until the price is EUR 0." The man even checked his assumptions beforehand with authorities in the matter and brought along a bailiff.
He scored EUR 48,511 in televisions, CD burners and what have you, and paid a mere EUR 0,60. The woman who owned the stored tried to block the sale, and called the CEO to tell him what was going on. Later, Mr Verswijver called the CEO to tell him his side of the story. "I totally understand this woman at the shop. I hope that they will deliver the goods because if they don't, I will take them to court and probably win.
Mr Verswijver is planning other such moves and calls himself a modern-day Robin Hood because he shares his booty with others.
(Link: fok.nl, Photo: Blokker in Enschede, The Netherlands)