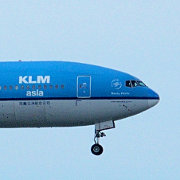 The best employers in the Netherlands give employees the feeling that they are appreciated, Effectory and VNU Vacature Media claim.
The two companies polled employees in 269 organisations. Employees in the companies that were rated the highest gave the biggest marks for the following qualities:
Being appreciated by the boss
Being able to balance work and private life
Women appreciated equal career opportunities
Clear goals for both the individual employees and the company
Feeling proud of the organisation
Customer care
The top three of the companies with 1,000 employees and more were:
Stichting Buurtzorg Nederland
KLM
Vanderlande Industries
Stichting Buurtzorg Nederland, a home care foundation, won the Best Employer Award for the second year in a row. CEO Jos de Blok is a former nurse.