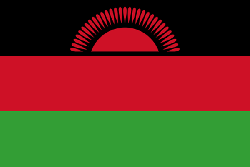 Theologist and missionary Steven Paas has put together an English-Chichewa and Chichewa-English dictionary, which is currently being published and will soon be distributed in Malawi, an African country where language is a huge barrier. The dictionary has some 35,000 words and is hand-bound by local women. The first run will have 5,000 copies of this 750-page dictionary, then another 10,000 in August and ideally some 100,000 copies in the end. About 90% of these dictionaries will be distributed to secondary schools and the rest will be sold to finance more copies.
When Paas was preparing himself to leave for Malawi back in 1997 he realised that there were very few reference books in Malawi's native language, Chichewa. He started making lists of words, which eventually turned into an English-Chichewa dictionary, the first edition of which was published in 2003. Then in 2004, the Chichewa-English dictionary was published, and now the time has come to put the two together.
Although the official language of Malawi is English, most people speak Chichewa, a 'language problem' this book wants to help alleviate. Of course, the not so hidden agenda is to help the people understand the Bible better and all that, which has concepts that clash with Malawian society. Nonetheless, Malawians apparently do not speak English well, which hinders their chances at a better life. Once Malawi became an independent state in 1964, English became the language of education, media, politics and justice, while 50% of the entire polupation cannot read or write.
Tags: Chichewa, dictionary, English, Malawi