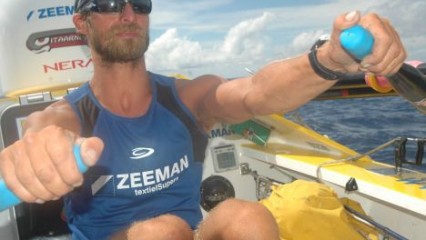 Ocean rower and adventurer Ralph Tuijn will be back in the Netherlands today just before Christmas after nine months of rowing on the ocean. He rowed 16,000 km and kept going even after a cyclone.
Tuijn left Peru, South America in March 2007 to head to Brisbane, Australia. Never before has an ocean rower crossed the Pacific without any assistance. Because of the wind Tuijn did not reach Brisbane and did not fully succeed his expedition. Instead, he landed on the island of Fiji.
On Fiji, Tuijn rested with his wife and daughter when cyclone Daman whipped by the island. Tuijn will arrive as expected this afternoon at Schiphol Airport.
(Link: De Pers)