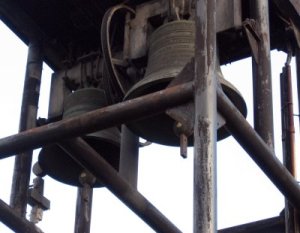 We've posted about Priest Harm Schilder from Tilburg who had bell ringing issues a few times, attempting to defy the law using freedom of religion as an excuse.
Having lost that battle, he's now moved on to 'naming and shaming', athough he insists this is not what he's doing, by asking his congregation to pray for people who have decided to dechurch themselves. Schilder also calls these people up, a bit like a marketeer does, to find out why they decided to opt out, but can rarely convince them to change their minds.
The reasons people have apparently given the church for leaving is all the hate speech the Pope dishes out against homosexuals. I'm certain the bottomless pit of child abuse cases that keep cropping up involving the church is not exactly helping their brand name, either.
UPDATE On his blog, Schilder blames the media for twisting his words and blowing things out of proportion, but has caved and decided not to go ahead with his wall of lost sheep, calling it 'risky'.
(Link: opmerkelijk.nieuws.nl)