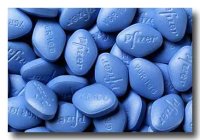 A man and woman were found naked testing 58 erection pills in a car, police in The Hague reported today. The police noticed a car with steamed up windows parked on the street on Tuesday night. Inside were the vehicle's 53-year-old male owner and a 19-year-old female, both naked and engaging in sex.

The two claimed they were testing different erection pills as part of an experiment, in which the young woman said she was participating voluntarily and with no financial inducements.

Police however arrested the man after finding a second drug (marijuana) in the car.
Count the Dutch clichés in this news story!
(Link: arthtimes.org)